I will be up bright and early tomorrow... like we're talking 4:15 in the morning early (aka I have three alarms set, ok maybe four!)
I consider myself to be a moderately organized human being. When I say moderately, I mean that my room isn't always spotless and I don't label each and every little thing, but I do like a semblance of order in most things :)
Packing is an art form I have learned over the years. I have been privileged and blessed with the ability to travel. I hope that some day I will be able to give back to others so that they too can see and experience the beauty of this country + land!
Also, I go to school 3,300 miles away from my home. Driving really isn't an option for breaks like Thanksgiving and Christmas, so I make around 6-8 flights a year just to school and back!
In today's post, I am writing about airport style and what to pack in your carry on! When I say carry on, I mean purse/backpack. This time I am checking a bag (transitioning out a lot of clothes) so I'm packing more than usual.
Top essentials: Food, music, medicine, and face wipes! The airport will way overcharge you for food and medicine, best bring your own :) Also, hydrating your skin is so important after a flight! I buy cheap wipes from Target.
Music is a life essential for me. Tomorrow's tunes will consist of Alessia Cara and One Direction. I also have a sermon uploaded via podcast.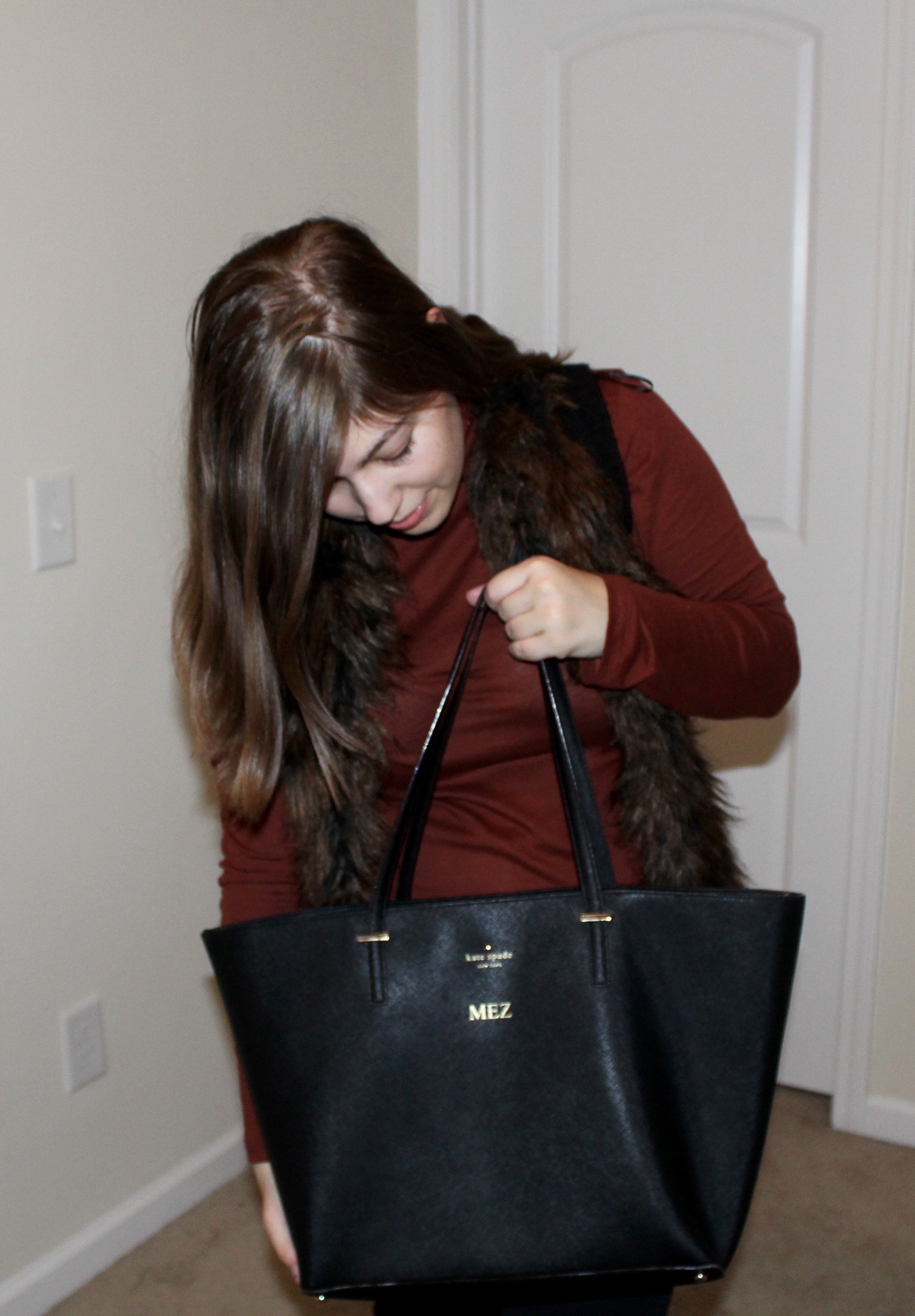 Since Fitz is an ESA, he can travel in the cabin with me! I will do a post later on about what it is like to travel with a dog.
All my love,